Skip to product information
SB3 Marine Ceramic Coating
$259.00
SB3 MARINE - Our innovative boat coating is a world-class marine-grade coating that is perfect for whatever vessel you own. It is a fully encompassing application for every part of the boat - from gel coat, paint, metal, non-skid, plastic,  seats and glass. SB3 Marine also boasts a 9H hardness that is extremely durable for 2 to 3 years. 
SB3 Marine provides the HYDROPHOBICS you LOVE, the GLOSS you CRAVE & the LONGEVITY you NEED !! It makes washing your boat so much easier that you get to spend more time doing what you love - Enjoying the open waters.
SB3 MARINE is our flagship product for professional use only - by a trained SB3 SURFACE SPECIALIST.
• 2+ years below the waterline 
• 3+ years above the water line
• Applicable on non-skid, plastic, vinyl and leather
• Saves time with ease of cleaning/maintenance
• Resistant to oxidation, UV damage and corrosion
• Extreme gloss & hydrophobics
• Chemical resistance
• Environmentally safe
Recently Wishlisted
Add on optional description to this section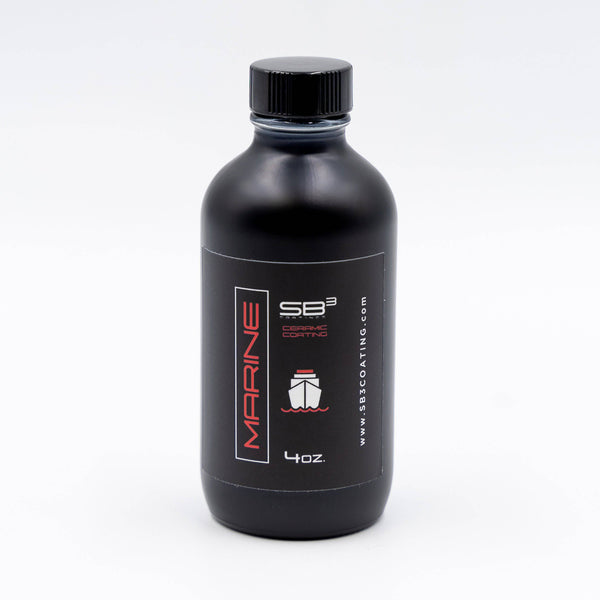 SB3 Marine Ceramic Coating
$259.00