Skip to product information
Hyde Leather Coating
$80.00
SB3 Hyde Leather Coating is the premier in Nanoceramic Protective Coating, boasting a 12-month half-life, nano protective layer, water-based odorless formula, and utilizing advanced nano-coating technology for leather.  Its advanced properties and ease of use make it the best choice for durability, preservation, slickness, and overall protection. 

​SB3 Hyde Leather Coating forms a semi-permanent bond to your vehicle's leather, is fully protected from highly damaging contaminants, and will not be removed by harsh chemicals once fully cured. Our Ultra Hydrophobic coating provides superior water, stain, and grease repellency, easily exceeding any poly sealants exponentially.
​Ultra Hydrophobic Coating


Excellent Weather & UV Resistance

Stain & Grease Resistance

Heavy Chemical Resistance

Self Cleaning Nanoceramic Formula
Maintaining your vehicle's interior is a major priority. Look no further than ​SB3 Hyde Leather Coating!

Recently Wishlisted
Add on optional description to this section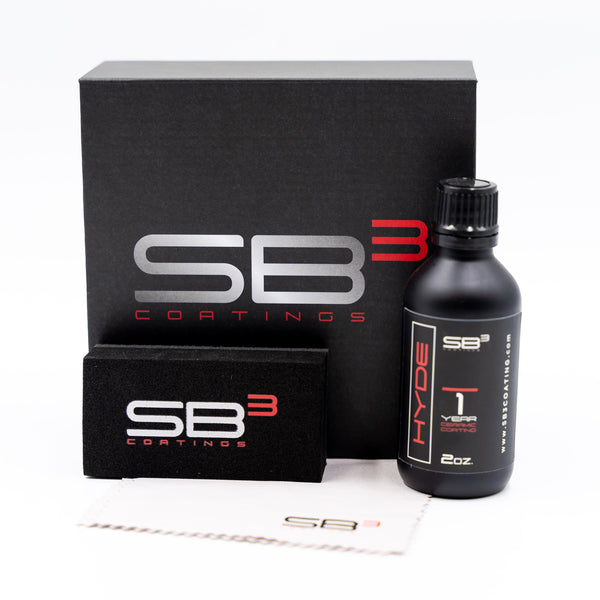 Hyde Leather Coating
$80.00