Skip to product information
Natural APC Gallon
$39.00
Natural is a powerful, all-purpose cleaner, ideal for both interior and exterior use. Natural is a highly dilutable formula. Whether your working on the nastiest interior or breaking down grease on a motor, Choosing a safe cleaner like natural will be your best choice. 
The all-purpose cleaner that is non-phosphate and fortified with orange oils and co-solvency.

Highly concentrated for economical cleaning, excellent dilution despite the orange oil.

Quickly cleans grease, oil, dirt, mineral deposits, films, etc.

Penetrates deep to remove pollutants and stubborn stains from carpets, upholstery, plastic, vinyl, and leather.

PH buffered to make it highly effective, yet non-corrosive for transportation.

Uniquely able to solubilize silicones, waxes, resins, and break emulsions for easier cleaning.
Dilution Ratios:
1 to 10 for Exteriors
1 to 20 for Heavily Soiled Interiors
1 to 30 for Light Interiors
Recently Wishlisted
Add on optional description to this section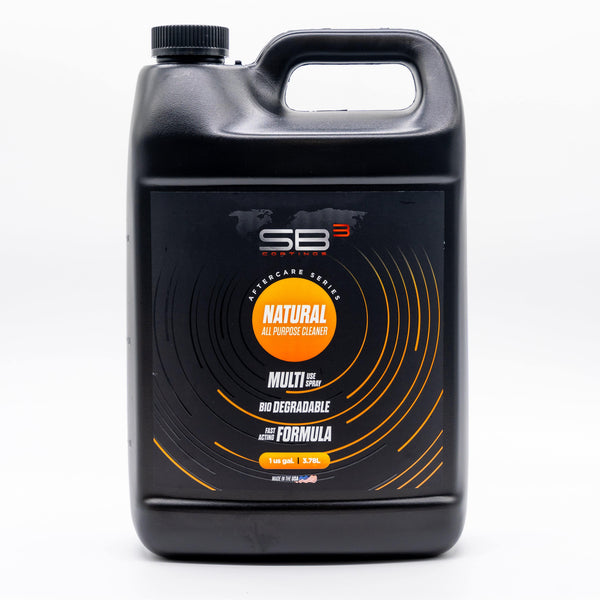 Natural APC Gallon
$39.00